Dear my Amazing supporters,
Hello!
Happy May~ Sorry for being a bit late! We just went through the busiest season of the year with the new school year and new freshmen 🙂
The month of April is now a blur… This freshman recruiting season is called Shinkan, where we had lots of different outreaches and special events to promote JCCC and more importantly, life with JESUS!
We are now in the middle of a Japanese holiday week, marking the end of Shinkan.
This month has been such an emotional roller coaster ride (did I say this in my last prayer letter?).
This particular month had many ups and downs, where I felt either HAPPY AND FULFILLED or TIRED AND DISCOURAGED.

Through and through God has been SOO good and faithful, and here are the stories of the month~
Just sliding in an aesthetic photo of me as per usual
So before we dive into Shinkan, many of you guys probably already know that I've been drawing lots of goose this year.

It's a simple character I came up with somehow at the beginning of the stint year that I've been keeping drawing ever since!

I thought it was a stupid little thing, but God gave me opportunities to use if for the ministry and His Kingdom!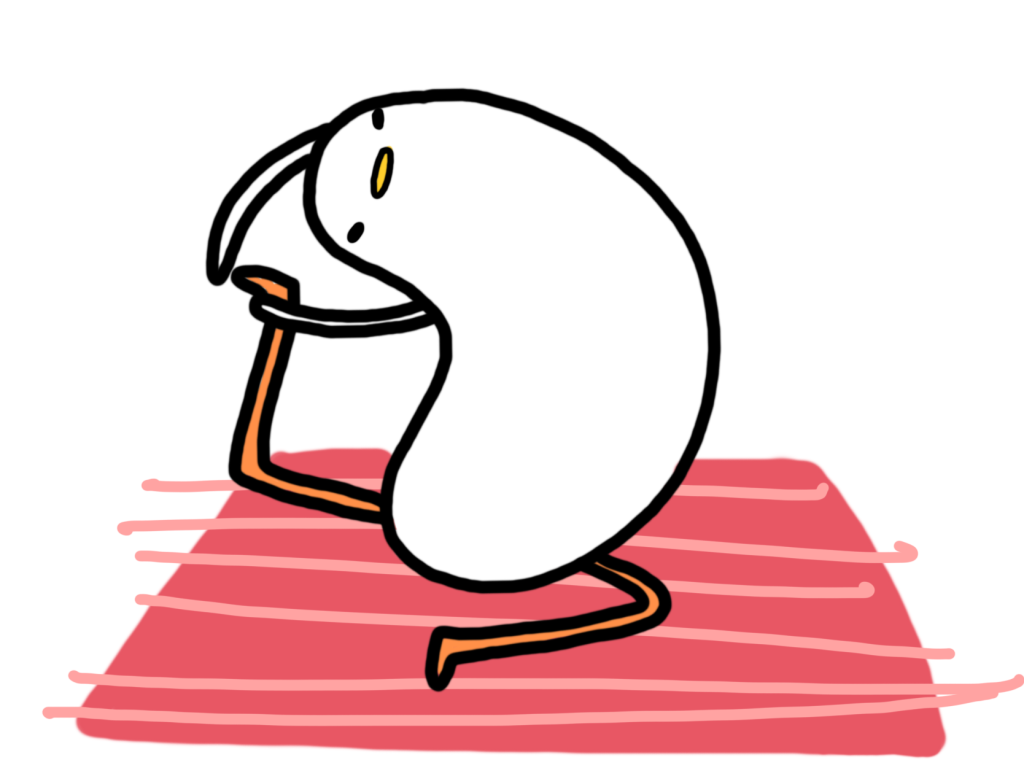 This was our Shinkan flyer!
We flyered this to many students at different campuses and even airdropped them in campuses where flyers were not allowed.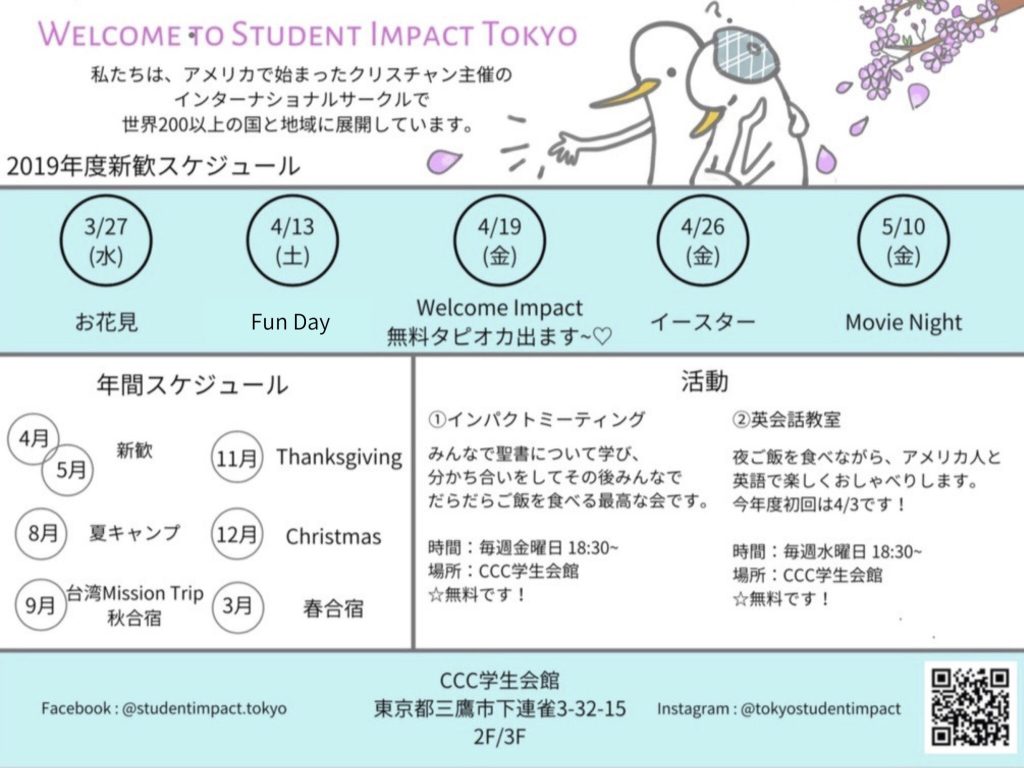 I also made a LINE sticker stamp set with my teammate Kenny to promote JCCC (student impact)!
This project was really encouraging to me as I was able to see how God could take my small gift in drawing for the ministry!
I felt sooo thankful to be able to bless JCCC students and staff with the line stickers.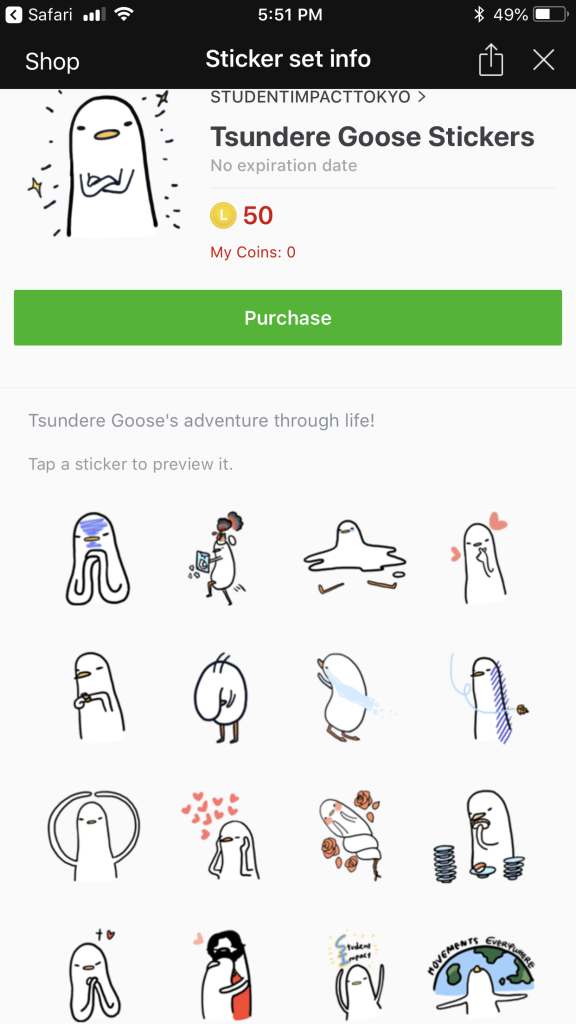 I also made a new English conversation outreach flyer to invite students!
The flyer we had before was outdated, and again Kenny and I teamed up to come up with a better version that students would like.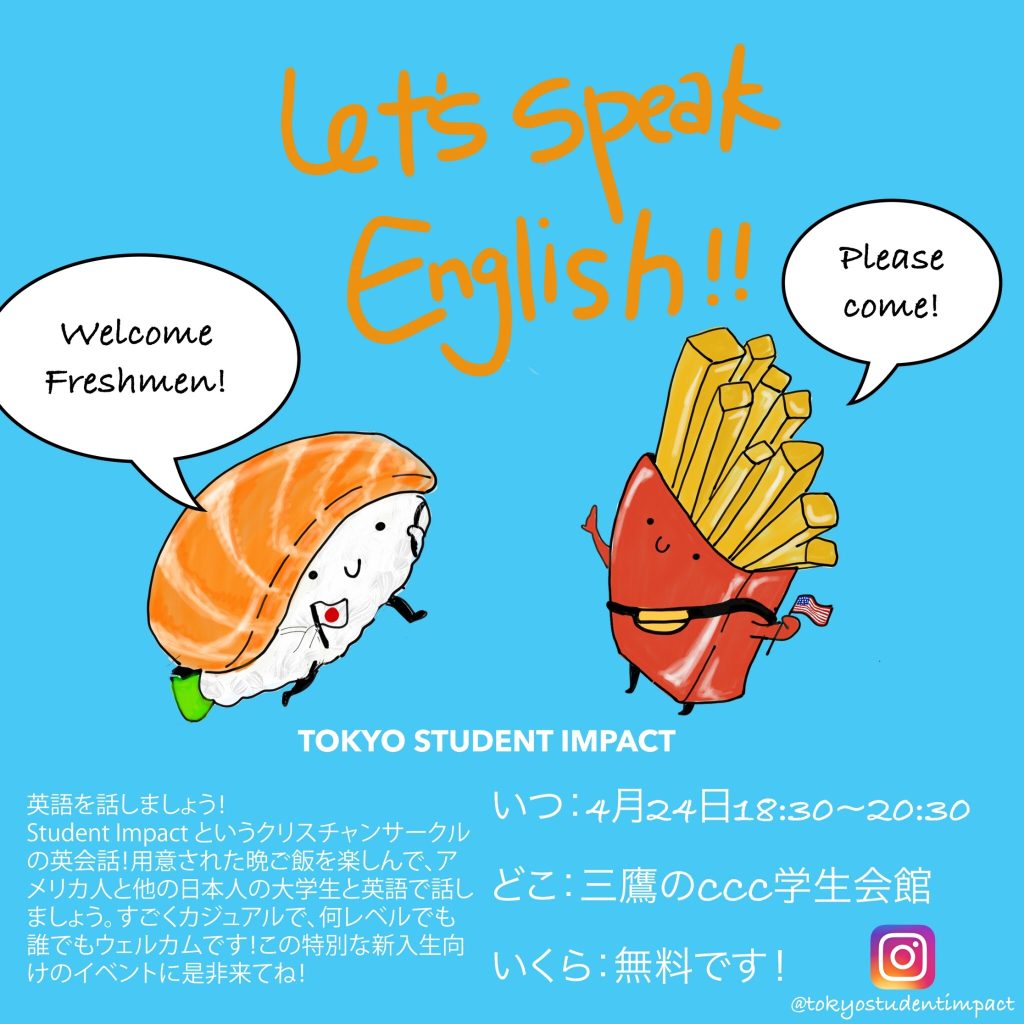 In such ways, God gave me opportunities to serve the ministry here. I felt so fulfilled and blessed by the way my art was used in this particular shinkan season.
The ministry has been… Challenging!! yayyyy
Every day going to campus, having painfully awkward conversations, getting rejected, moving from students to students, from event to event has been difficult!

Sometimes I wonder… why is the ministry so hard here? why are Japanese students so closed off? what difference am I making? God whyyyyyyy

BUT, He doesn't fail to encourage me each day with a good conversation, a friend who is willing to talk and ask questions, a reminder of the Hope of the complete restoration, or a teammate's kind gesture.

It's crazy how there has been no completely off day. God has always slid in something fulfilling or cool in my day.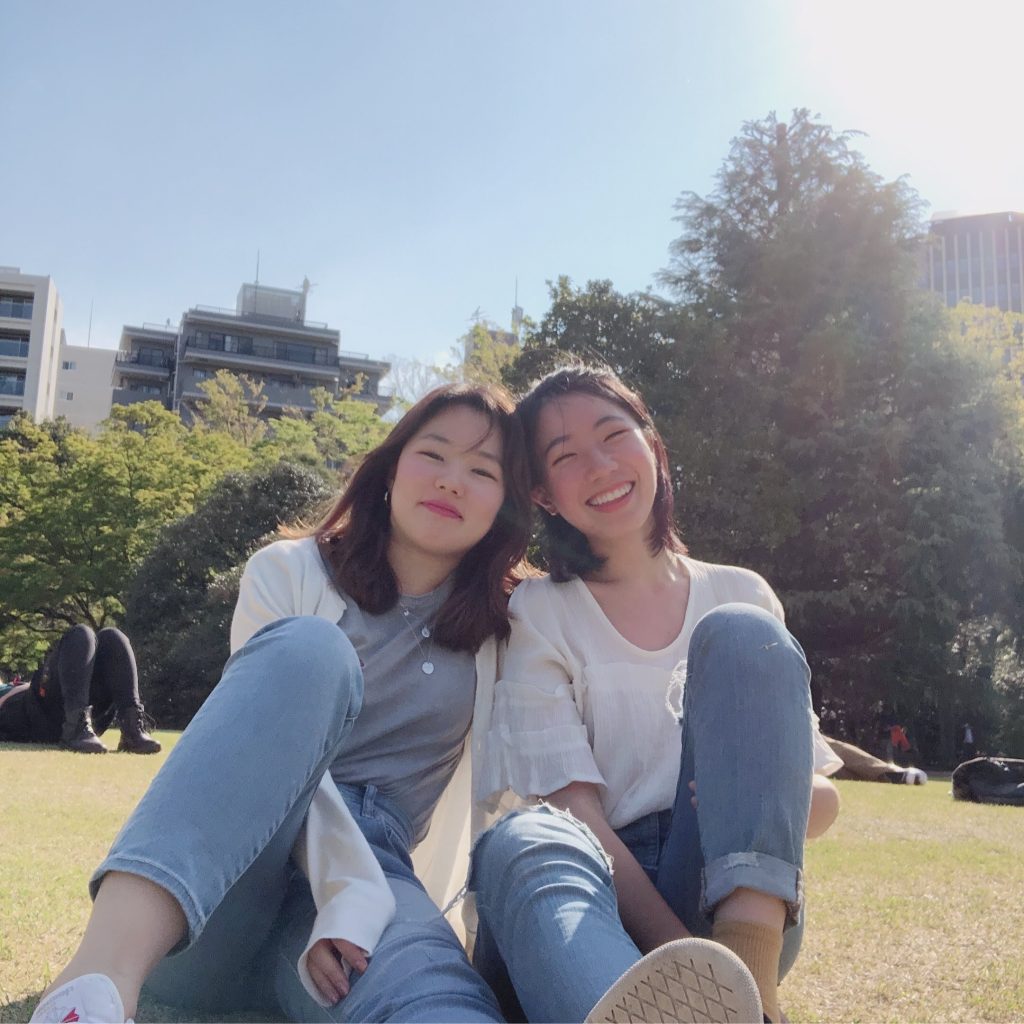 I finally got to share the gospel with my only Korean-Japanese friend Jooyoung! I've been praying for an opportunity to share with her, and he gave it to me! Though she didn't accept, I believe the conversation was run by the Holy spirit… ptl!
Nanase on the left, and Saho&Eran on the right
God bless our campus team… I could have never done this alone T_T
Erika & Go!
Mauko & Sora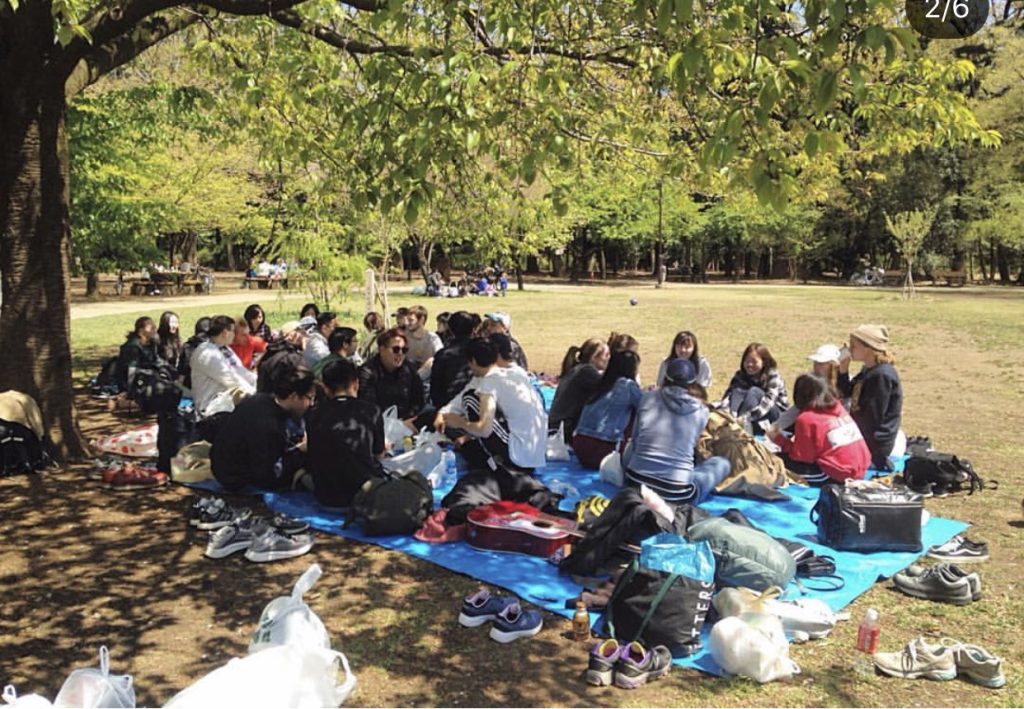 our Welcome week picnic event
Since we have only a few months left here, I have more desperation in my heart to share the Gospel with my friends.

I became a little more direct with my spiritual questions than before, trying to seize the opportunity to share if possible.

However, I realized the fate of each conversation is completely up to the Lord, and only He can guide where and how it would flow.

In this season I have been learning to lay down my own agendas and surrender the perfect picture of the ministry I have in mind. I have been trying to sow broadly, but at the end of the day, only God can provide the fields to sow.

I am currently learning to walk more freely and joyfully as I surrender more and enjoy God more 🙂

Each time I feel the Holy Spirit lead a conversation, there is a deep sense of rich fulfillment in my heart knowing that God is pursuing my friends.

I'm so honored to be able to be a part of this beautiful pursuit.

During the month of April, I fasted skin make up (not all makeup because it's not proper to meet people with bare face in Japan).
One of the disappointments I have experienced here was my skin. Ever since I moved here, my skin has been breaking out A LOT.
I felt insecure and deeply disappointed as this was a struggle I thought I overcame during college.
While I was praying, I felt like God clearly challenged me to live a healthier lifestyle (three days in a row!).
So ever since I have been running, working out, and trying to eat veggies.
For the first time, I was working out not for my body image but because the Lord of my body is God. It was so cool to be able to honor God through the way I took care of myself.
As a result, I feel happier and more confident.
I cheated too much for the past week, but I'm excited to get back to it!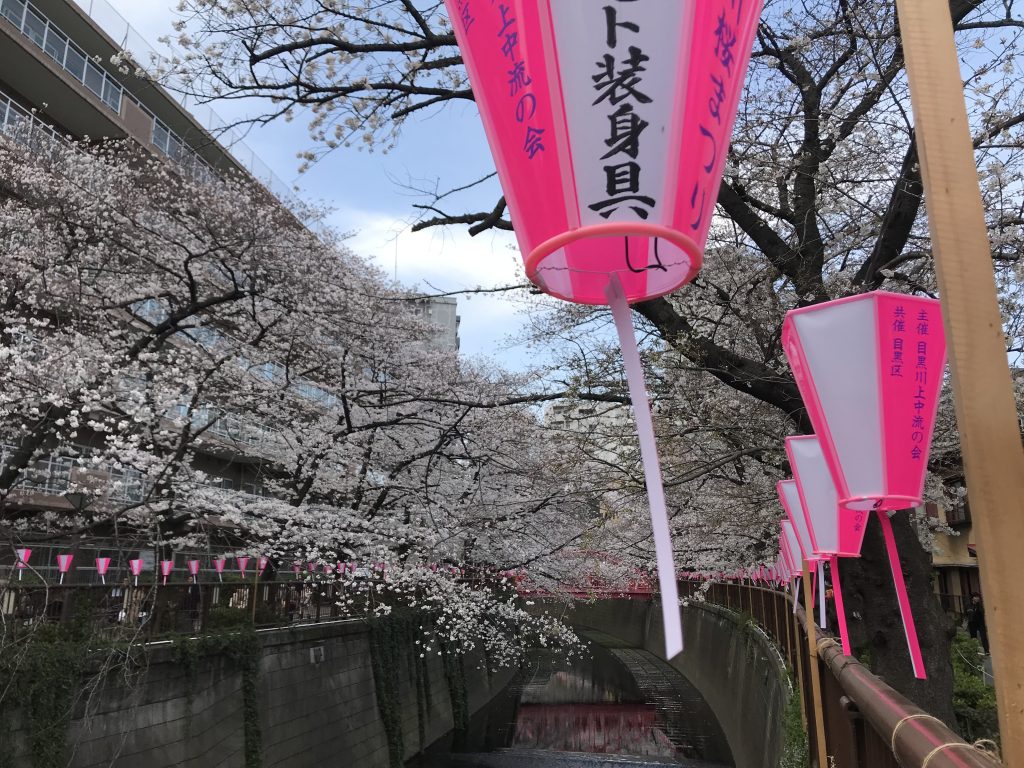 That's it!

I always deeply appreciate you guys for walking with me.
Thank you so so much for keeping up with me on this journey!!

Oh and if you want to see more goose… it has an Instagram account @goosekim 🙂
Prayer Requests

1. Please pray that many students will continue to have an interest in our community and even commit!

2. Please pray for our team's last three months here. Ask God to help us finish the race faithfully.

3. Please pray that God would open doors for job opportunities when I get back~ wooo